OUR TEAM
We bring an impressive diversity of knowledge to our practice. 
Our lawyers have decades of experience as trial and appellate litigators as well as negotiators.
We have practitioners who are certified as mediators and in the field of collaborative law. 
Ian Hayward
Partner
Called to the British Columbia bar in 1989, Ian's practice consists of family, personal injury and administrative law. He has been asked to present at various Continuing Legal Education conferences for lawyers and is a frequent guest instructor at the Professional Legal Training course for articled students.
Ian's philosophy on practicing family law is that practitioners must be versatile in their approach to their client's problems. To this end, Ian was one of the first lawyers certified in Collaborative Law in Vancouver.
Ian has been practicing in the field of personal injury law for over two decades during which he has gained the experience and knowledge of how to ensure fair and complete compensation for those who have suffered injuries as a result of the negligence of others. A significant component of Ian's personal injury practice relates to cases involving serious traumatic brain injuries.
When not practicing law, Ian can almost invariably be found playing, coaching or watching hockey at all levels. He is also a snowboarder and, like the other lawyers at the firm, an avid diver.
Jeremy Sheppard
Partner
Jeremy was born in Vancouver and obtained his Bachelor of Arts degree from the University of Victoria in 1984. After a brief stint as a geoduck diver on the west coast of Vancouver Island, he attended law school at Queen's University and was called to the Ontario bar in 1991. After practicing in a large Bay Street law firm and then as a sole practitioner, he returned to Vancouver in 1995 and was called to the British Columbia bar in that year.
Jeremy has practiced general litigation and family law since 1991, representing clients in the Provincial Court, the Supreme Court and the Court of Appeal of British Columbia.
Jeremy has completed both a marathon and a triathlon and has no plans to do so again. His interests include scuba diving, movies, combat sports, golf, travel, art and finding the time to finally complete that elusive African safari.
Juli Bennett
Associate
Juli has focused her practice on family law since 1997. She is dedicated to achieving resolutions which meet her clients' interests in a timely and cost-effective manner, incorporating negotiation, alternative dispute resolution and litigation as appropriate. Juli was called to the Bar of British Columbia in 1992, after acquiring undergraduate and law degrees at UBC.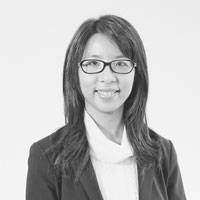 Josephine Wong
Associate
Josephine obtained her Bachelor of Arts degree from the University of British Columbia. She was designated a Wesbrook Scholar and awarded one of the university's Premier Undergraduate Scholarships. She later obtained her Juris Doctor from the University of Toronto and was called to the British Columbia bar in 2012. She has represented clients in the Supreme Court of British Columbia, administrative tribunals and various settings for alternative dispute resolution.
Josephine is a recipient of a number of national and international academic awards. Before joining Hayward Sheppard, Josephine represented clients for Downtown Legal Services, conducted research on sovereign wealth funds for the Ken Wiwa litigation and worked in the field of international humanitarian law including at the United Nations Development Programme and the International Criminal Court.
Josephine enjoys traveling and has spent time working in various cities in Europe and Africa.
Josephine speaks Cantonese and Mandarin.
Julia Hibbard
Associate
Julia focuses her practice exclusively on family law, an area in which she has many years of experience. Julia was born and raised in Vancouver. She received her undergraduate degree in 1998 from Bishop's University. She studied law in California, and received her law degree in 2003. She sat for and was called to the California Bar in 2003. When she returned to Vancouver, she articled with a boutique litigation firm and was called to the British Columbia Bar in 2008.
Julia is an experienced litigator who has appeared at all levels of court in the province. In addition to this litigation experience, Julia is a certified Family Law Mediator, accredited by the Law Society of British Columbia, and a member of the Collaborative Divorce Vancouver practice group. Julia accepts files for litigation, mediation and Collaborative practice and tailors her approach to her files depending on the needs of her clients.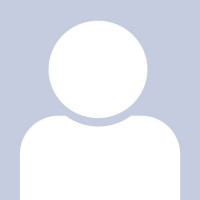 Ellen Zheng
Associate
Ellen is an associate lawyer practicing in the area of family law. She is a strong advocate for the interests of her clients, and is dedicated to efficiently achieving client goals through settlement or litigation.
Ellen was called to the British Columbia bar in 2012, after obtaining her law degree from the University of Toronto and Bachelor of Arts degree from the University of British Columbia.
Before joining Hayward Sheppard, Ellen practiced at a boutique litigation firm, worked at a continuing education provider for lawyers, and applied her legal skills to assist local nonprofits in advancing multi-million dollar bui